Our Weight Loss Solutions: The Lipolytic Program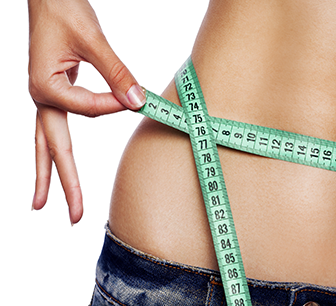 The Lipolytic Program is a month-to-month program consisting of daily hCG (see below) injections. These injections are NOT PAINFUL, and we teach you exactly how to do it. The program also includes an instruction booklet and consultations with us every 2 weeks, to track your progress and advise as necessary.
We consistently see above average weight loss, up to multiple kilograms per week. *
The package costs R1100 (VAT Incl) for the first month and R850 per month for subsequent months.
This fee includes everything related to the Lipolytic Program.

Phone us today for an appointment - no obligation!
(Medical Aid not accepted for the Lipolytic Program)
Human Chorionic Gonadotropin(hCG)
The active ingredient of the Lipolytic Injection is a protein called hCG.
The first report on hCG and obesity was published back in 1954 in The Lancet, by a British born physician, graduated in Germany, Dr. A.T.W. Simeons. Dr. Simeons was born in London in 1900 and graduated in medicine at the University of Heidelberg. After further studies in Germany and Switzerland he moved to Dresden where he was appointed to a large surgical hospital.
After its publication, hCG was advocated for several years as a useful approach to obesity. The pendulum of its popularity swung back and forth though.
Dr. Daniel Belluscio from Argentinia conducted a proper double-blind, randomized, controlled study in recent years that showed conclusively:
1. Female obese volunteers participating in a double blind study, and submitted to the administration of hCG plus a VLCD (Very Low Calory Diet), decreased specific body circumferences and skinfold thickness from conspicuous body areas more efficiently than Placebo+VLCD -treated subjects.
Since a significant fat proportion from total body fat is subcutaneously located (50 to 65 percent, depending on sex and fat distribution), this hCG metabolic activity would result in a reduction of the total body fat mass, the main cause for obesity. We suggested that the combination of a VLCD and hCG could not only trigger clinically significant changes in subcutaneous fat stores but simultaneously decrease body weight and modulate body contour.
2. hCG administration proved to be a safe and effective procedure on obese treated volunteers. No side effects were observed during the study.
3. Compared to placebo treated subjects, volunteers managed with hCG coped more efficiently with daily irritating situations, were in a better mood, and handled home conflicts without stepping up family discussions.
This study appears to contradict former conclusions on the issue of hCG and obesity. We attribute those differences to a different approach, including variables not assessed in former publications.
The full study and its results are available here
* Your results may vary: Causes for obesity and being overweight vary from person to person. It should be noted that nutritional intake, metabolic rate, genetic factors, environmental factors and levels of physical activity varies between individuals. This means weight loss results will also vary. No individual result should be seen as typical.